PRESIDENT & SECRETARY MESSAGE
Academy of Pediatrics, Vadodara welcomes you.
Dear AOPV Family members,
Warm wishes of the day..!
On behalf of Academy of Pediatrics, Vadodara, I welcome you on this digital platform of our Mother association. Our association is known for strong determination, dedication, devotion and implementation of strategic futuristic plans; which helps to take off our association to reach the pinnacle of progress. It has been felicitated with numerous accolades and recognitions for its exceptional accomplishments so far in whole country. And we are proud recipient of many prestigious awards at state and national level.
It is always our earnest endeavor to provide our members with sufficient fields and facilities, thoughts and activities, environment and opportunities, inspiration and guidance for a steady, serene, aesthetic, academic and intellectual growth.
We constantly aim at honing the various skills of nurturing the tender minds with zeal and enthusiasm to learn sound academics with ethics and values. We also strive to provide all possible plethora for the overall development with the perfect blend of culture, tradition and modernity in the journey of life.
As a part of being Eco-friendly, We're moving closer and closer to a paperless world. At this point, most mail will be email, most books will be e-books, and most news will be online, so our association is. We are really excited and very happy to launch this website of our association. Thanks to a robust and accurate classification, all paper documents will be digitized, stored and catalogued with multiple benefits: first, the environment, fewer trees to be cut, less pollution and, not least, this would represent significant savings both in terms of space and money (drastically reducing storage and printing costs, management and disposal of paper). All written communication would be mourned by whizzing real-time emails and huge reams of paper wasted in correspondence would disappear. We can carry around all the notes and documents we might need and that piles of paper would be completely redundant.
Good bye…
"Think before You print"
Yours President,
Dr. Ashutosh Singh Rathore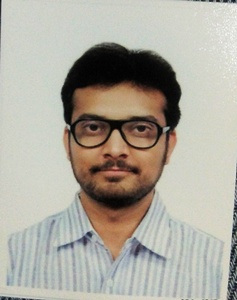 Dear members,
Greetings..!
In the Era of 4G-5G and Digitalization, our association is also going to step-in for this future technology of Paperless world. We are really excited and very happy to launch this website of our association.
This is an effort taken up by our association where information would be stored and transmitted digitally and would become easily and readily accessible on demand to all users. The traceability of all documents at the earliest, even remote, would increase efficiency and drastically reduce time to process management and costs of back up information.
By doing such steps we become a part of global communities, whose aim is to prevent our environment by saving Trees.
In this website, you can find your own information along with the information of another members of our association including address, Mobile ​number, mail id, other details.
We have tried to keep each and everything at one place so that everyone can assess it very easily, be it the member's information or future or past events & its photographs or softcopy of monthly bulletin or be it the constitution of IAP.
You can get the link to download our monthly bulletin which is an excellent collection of articles by our own authors. You can see the details of future events and You can view the photographs of past events.
So I request all of you to take the advantage of our website and to support our association for paperless initiative to save our environment.
Enjoy..
Go green.. Save the Tree
Yours secretary,
Dr. Bhavik Kanabar